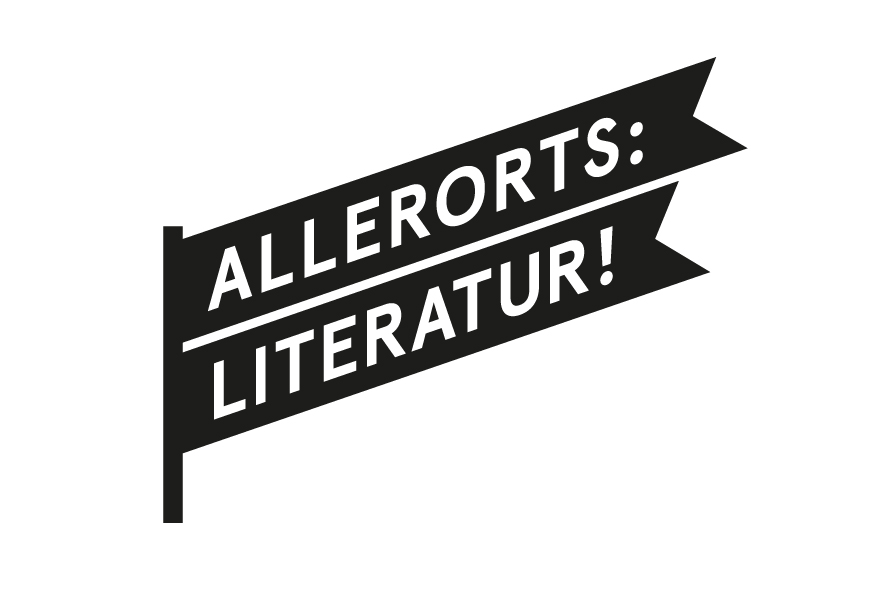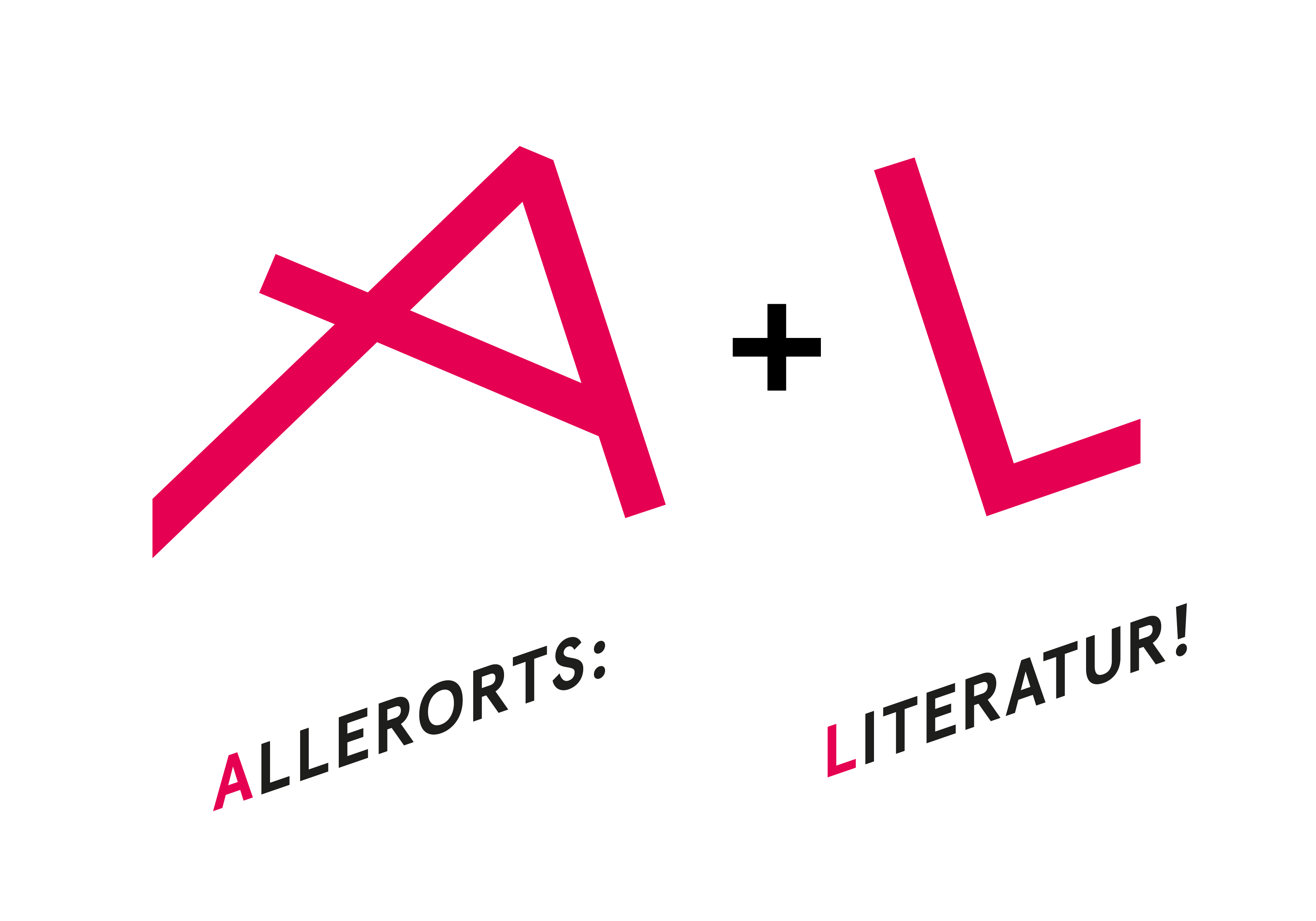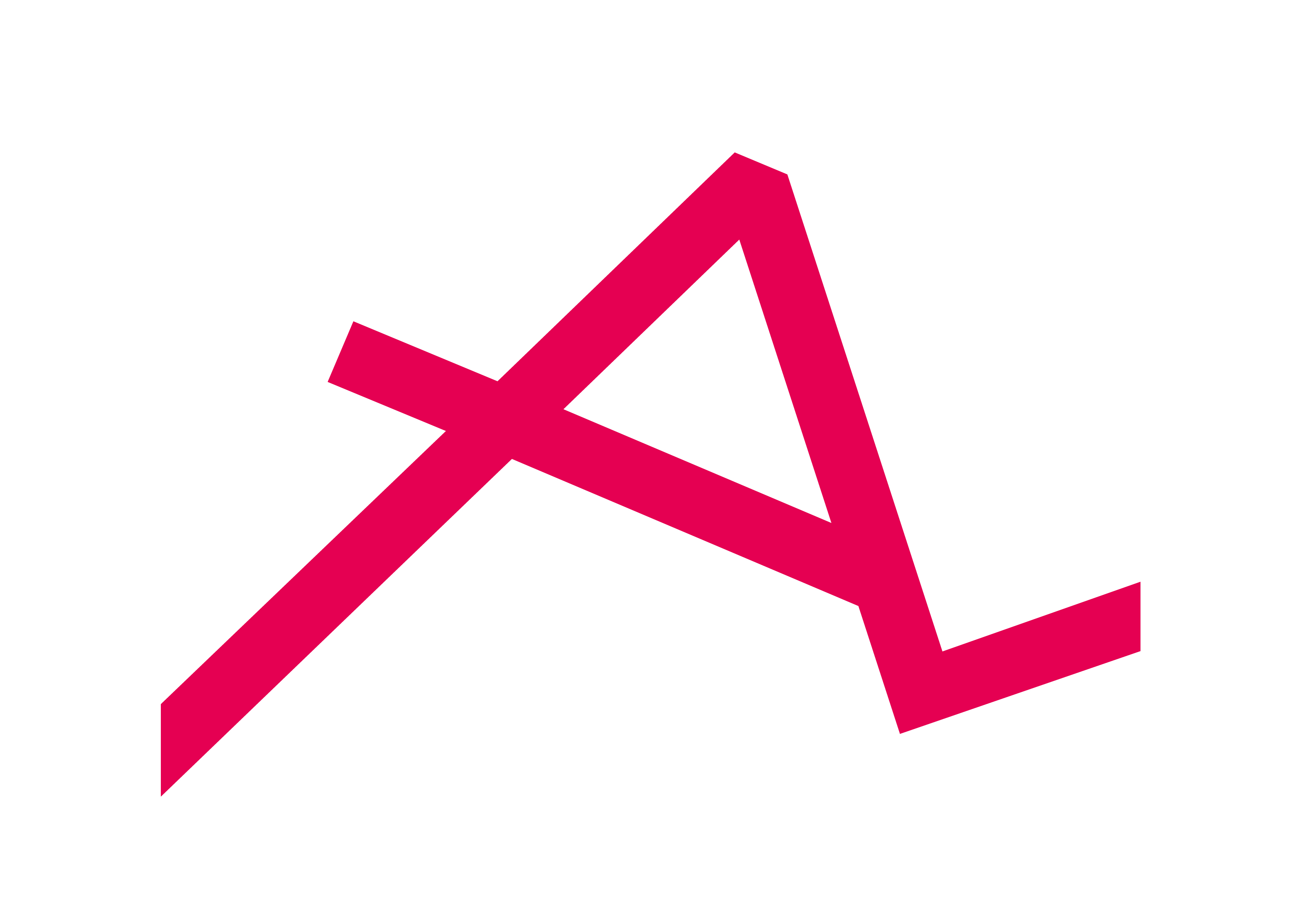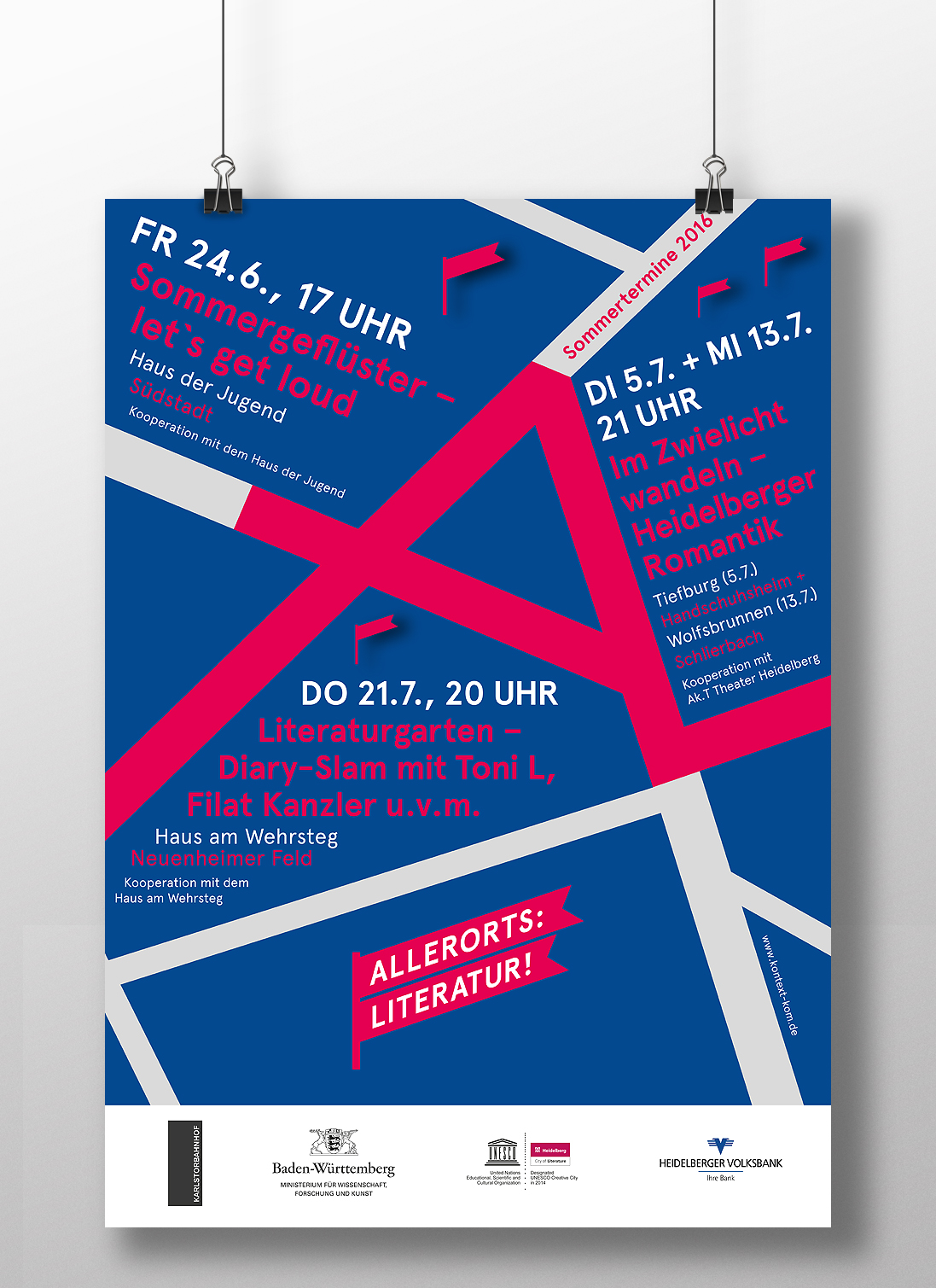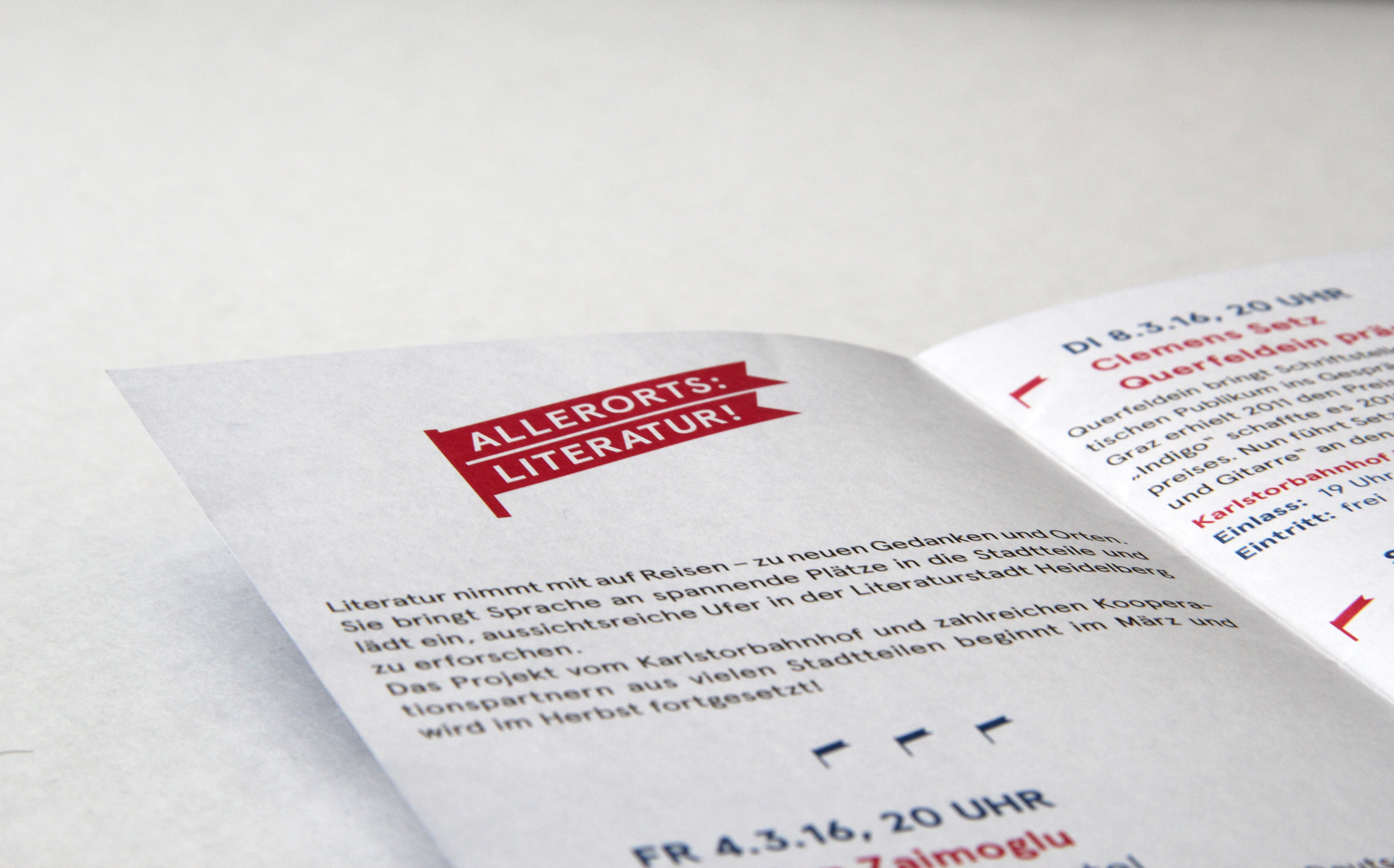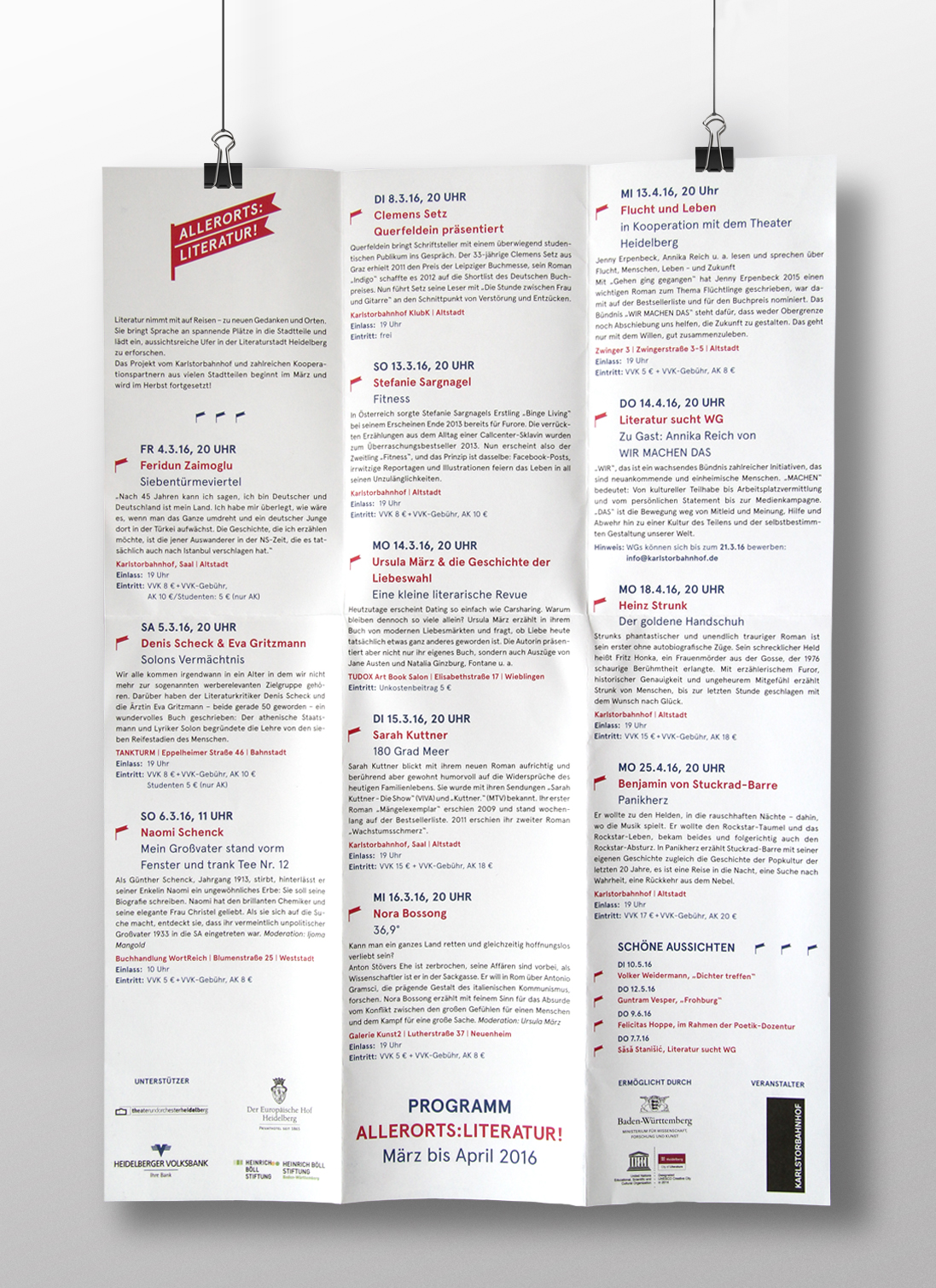 Allerorts:Literatur!
Identity
Designed at KontextKommunikation, Heidelberg/Berlin
.

Entwicklung eines Logos, Keyvisuals und diverser Medien für die Allerorts:Literatur! Veranstaltungsreihe des Karlstorbahnofs in Heidelberg. Die Intension dieser Eventreihe ist es, Literatur und ihre Rezipienten an ungewöhnliche Orte in der Stadt zu bringen.

.

Design and development of logo, keyvisual and several media for the literature event series "Allerorts:Literatur!" ("literature everywhere") in Heidelberg. The idea behind this event series is to bring literature outside to uncommon places within the city.